About the Journal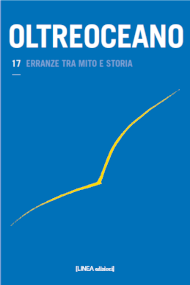 The journal, a means of circulation of Oltreoceano-Centro Internazionale Letterature Migranti (International Center of Migrant Literatures, University of Udine, Italy), gathers literary, linguistic, and cultural studies on overseas migrant communities to deepen the symbolic, linguistic, and historical links that connect different contexts, and analyzes the relations with other minority languages and their migrant poetics.
Founder and editor-in-chief
Silvana Serafin (Università di Udine)
Editors
Daniela Ciani Forza (Università Ca' Foscari di Venezia), Alessandra Ferraro (Università di Udine), Antonella Riem (Università di Udine)
Editorial team
Amandine Bonesso (Università di Trieste), Fabio Libasci (Università di Udine), Rocío Luque (Università di Trieste), Nicola Paladin (Università "Gabriele d'Annunzio" di Chieti - Pescara), Deborah Saidero (Università di Udine)
International advisory board
Trinidad Barrera (Universidad de Sevilla), † Giuseppe Bellini (Università di Milano), Michele Bottalico (Università di Salerno), Francesca Cadel (University of Calgary. Alberta, Canada), Antonella Cancellier (Università di Padova), Adriana Crolla (Universidad del Litoral, Argentina), Domenico Antonio Cusato (Università di Catania), Biagio D'Angelo (Universidade de Brasília, Brasil), Anna Pia De Luca (Università di Udine), Gilles Dupuis (Université de Montréal, Canada), Simone Francescato (Università Ca' Foscari, Venezia), Cristina Giorcelli (Università di Roma Tre), Rosa Maria Grillo (Università di Salerno), Rainier Grutman (Université d'Ottawa, Canada), Dante Liano (Università Cattolica del Sacro Cuore, Milano), Roberta Maierhofer (Karl-Franzens-Universität Graz), Adriana Mancini (Universidad de Buenos Aires, Argentina), Andrea Mariani (Università "Gabriele d'Annunzio" di Chieti e Pescara), Elisabeth Nardout-Lafarge (Université de Montréal), Rocío Oviedo (Universidad Complutense de Madrid), Emilia Perassi (Università di Milano), Joseph Pivato (Athabasca University, Canada), Eduardo Ramos-Izquierdo (Université Paris-Sorbonne), Susanna Regazzoni (Università Ca' Foscari, Venezia), Filippo Salvatore (Université Concordia, Canada), Manuel Simões (Portogallo), Sherry Simon (Université Concordia, Canada), Valeria Sperti (Università "Federico II", Napoli), Monica Stellin (Sir Wilfrid Laurier University, Canada)
Managing editor and coordinator of international exchange
Rocío Luque

-------------------
Class A Journal for the ANVUR 10/I1-10/L1 areas

-------------------
The Journal adopts Publication Ethics and Publication Malpractice Statement (based on Elsevier recommendations and COPE's Best Practice Guidelines for Journal Editors).
«Oltreoceano» is indexed and cataloged in: ACNP, BASE, Biblioteca virtual Miguel de Cervantes, CIRC, DIALNET, ERIH PLUS, EZB/ZDB, GOOGLE SCHOLAR, MLA, Open Edition, Portal del Hispanismo, PLEIADI, REBIUN, ROAD, SUDOC, SWISSCOVERY, Torrossa Editoria Italiana Online, WORLDCAT.

------------------------------------------------------------------------------
Current Issue
No. 21 (2023): The Isthmus and the American Continent: Literatures, Cultures and Histories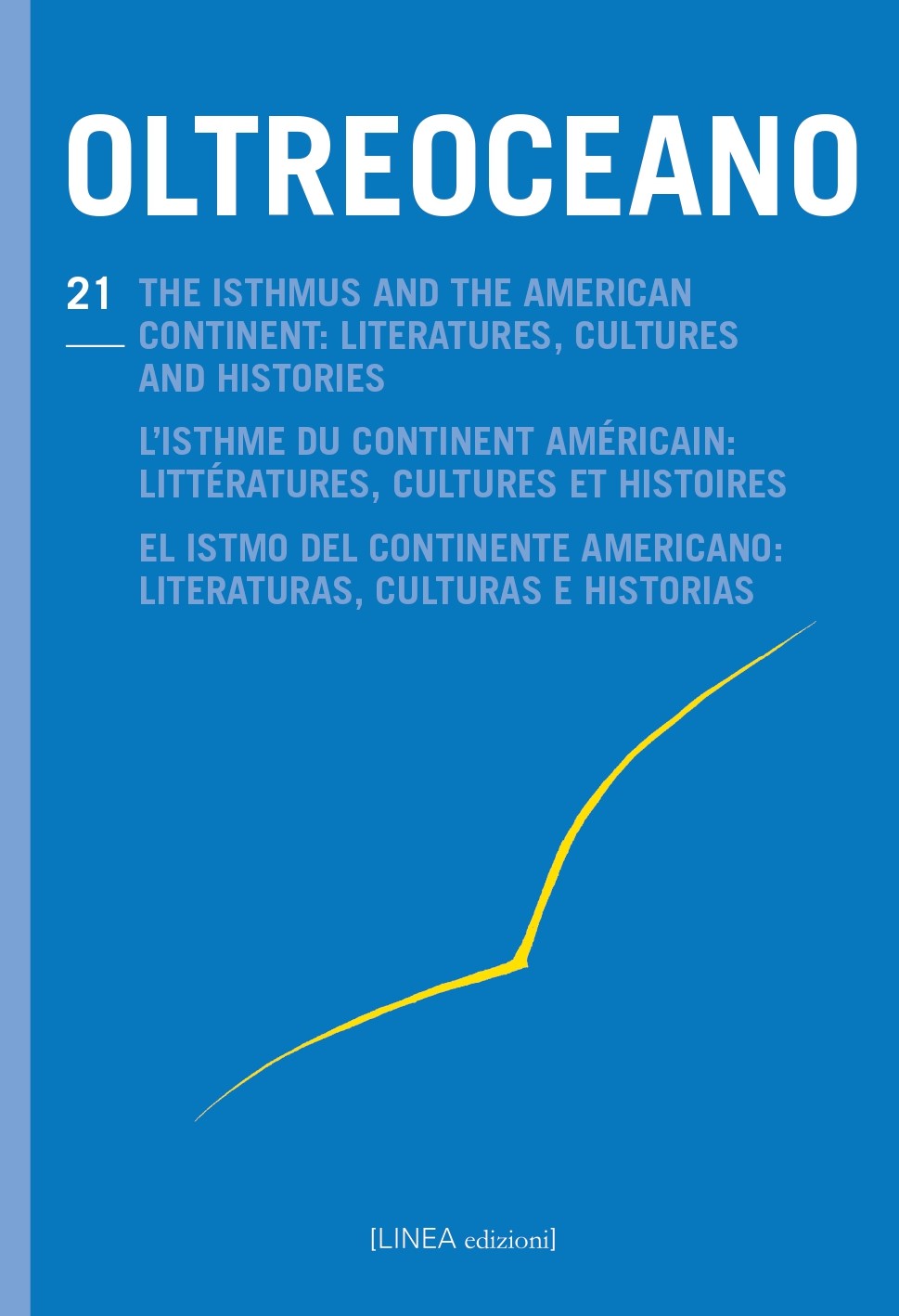 The aim of the following study is to discuss the concept of bridge of contact as the one conceived among the Anglophone, Francophone, Latin American realities. In particular it will enquire the mode in which it is exercised in the entire histimic zone ‒ and by extension in all central American states, including the islands, located between North America and South America. In the aesthetic acquisition of nature in open dialogue with the individual and with society, literature becomes a focal point for the understanding of the outer world and the inner microcosm, while at the same time it indicates the voyage within the physical space as a mere necessity for all those who intend the act of writing as a mission towards knowledge. The contact between cultures affects all identity issues and establishes new points of reference, transforming culture into richness and even individual awareness. For this reason, stemming from the very context, it is interesting to verify whether in literary texts, be they in English, French or Spanish, the impetus towards a relentless globalization is affirmed or whether the choice to cultivate one's own cultural roots, albeit modified or "contaminated", prevails within a multicultural territory.
Full Issue
View All Issues